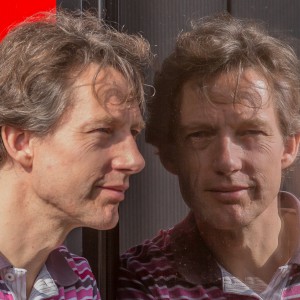 Biografie
Sinds 2013 ben ik serieus met fotografie bezig met daarbij een passie voor landschappen, blue hours en architectuur. Kleuren en reflecties in water zijn de belangrijkste eigenschappen in mijn foto's. Ik gebruik Fuji apparatuur en Lee filters, en Adobe Lightroom voor het bewerken van foto's.
Kijk ook op Flickr voor meer foto's of op Werkaandemuur.nl als je foto's wilt bestellen. Staat de foto er niet bij, neem dan contact op via het contactformulier.
Biography
Since 2013 I am busy with photography and focussing mainly on landscapes, blue hours and architecture. Colors and reflections are the most important aspects in my pictures. I use Fuji equipment and Lee filters, and Adobe Lightroom for editing pictures.
You can also take a look at Flickr for more pictures or at Werkaandemuur.nl if you want to buy a picture. Don't you see the picture you want, please contact me using the contact form.